Back in the days of Mahmoud Abdul-Rauf, the Denver Nuggets wore what I like to call their
"somewhere over the rainbow" jerseys
, with the skyline of Denver pasted over a row of rainbow stripes.
Well, in 2012, the Nuggets are bringing back these jerseys, but with a little less rainbow. Take the jump for more.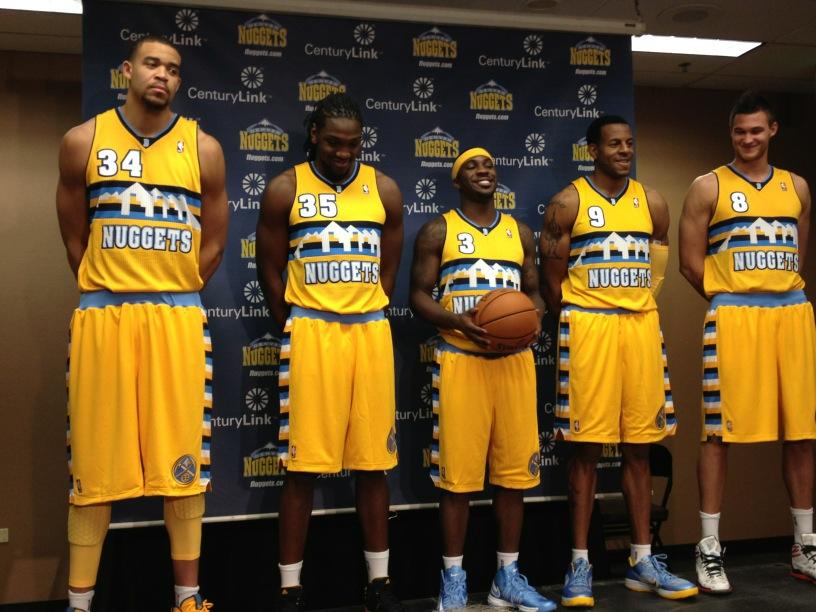 The Nuggets today revealed their new alternate jersey, a bright yellow version of the "somewhere over the rainbow" uniform. The stripes are now just shades of light and dark blue, with the same colors plus white alternating down the side of the shorts.
My first thought... yikes. Bright colors usually don't look well as a main color. Yellow and orange are usually reserved for secondary colors and these suckers are bright. I know Nuggets fans will like the nod to the olden days of Alex English and Dikembe Mutumbo, but those jerseys were bad then and these ones are bad now.
What do you think? Like 'em? Hate 'em? Let me know in the comments.